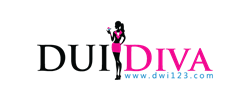 Raleigh, NC (PRWEB) March 08, 2014
Historically Raleigh, Charlotte, Greensboro and Wilmington have the highest rate of DUI convictions. Brown-Phillips Insurance, in Raleigh NC, can offer voluntary DUI insurance rates, regardless of which city you live in North Carolina.
In North Carolina the violation is called a DWI conviction (Driving While Impaired). Most states use the term DUI conviction (Driving Under the Influence).
Most insurance carriers in North Carolina are ceding DUI risks to the North Carolina Reinsurance Facility and only offering liability coverage. The DUI Diva is able to offer lower rates than insurance companies that cede with our DUI Insurance voluntary rate program.
Drivers with a DUI conviction whose current insurance carrier has ceded their liability and cancelled their physical damage coverage should contact the DUI Insurance Diva. These drivers will be able to get voluntary liability insurance rates and physical damage coverage (sometimes referred to as "full coverage").
In addition to low rates, drivers chose Brown-Phillips Insurance for their dwi insurance needs for many of the following reasons:
1. Electronic signature applications (No faxing or mailing apps)

2. Paperless documents (Save a tree and a stamp)

3. Online premium payments

4. Instant ID cards

5. Instant DL123 forms

6. Electronic filing of FS1 forms

7. Non judgmental

8. Friendly

9. Efficient

10. Communication by email or phone
Drivers have already paid enough in fines, attorney costs, and court expenses. Drivers should not let car insurance add to their burden of expenses.
Visit the DUI Diva at http://www.dui-insurance-nc.com/ to get a DUI insurance voluntary rate quote.
Brown-Phillips Insurance agency website is located at http://www.ifitsinsurance.com