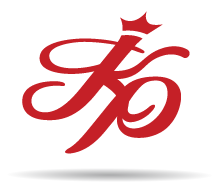 Pretoria, South Africa (PRWEB) October 08, 2013
What this means in practice, is that clients are now able to buy short-term insurance for their personal assets directly from King Price, or from their broker of choice, at exactly the same price. King Price Insurance specialises in short-term insurance for personal assets such as cars, houses and buildings, portable possessions, caravans and trailers. But what sets us apart, is our world first offering that has been making waves: super cheap insurance premiums that decrease monthly, as our clients assets depreciate, explains Gideon Galloway, CEO of King Price Insurance. Brokers clearly want in on it, because since our broker channel went live, weve been inundated by queries from them.
Brokers throughout South Africa who are duly registered financial service providers (FSPs), may, with immediate effect apply to become part of the King Price royal family. The reasons why brokers should join us, is a no-brainer really, says Galloway. First of all, because its the right thing to do. People are not stupid. Keeping their car insurance premiums the same, while the value of their car depreciates each month is simply unfair. Secondly, since the companys launch around 14 months ago, we have gained more than 35,000 policyholders; plus we are still growing at a steady pace of more than 4,000 new policies per month. And we have ridiculously low attrition rates in the industry. This goes to show that if you treat people fairly, they stay with you. Lastly, but most importantly, simply because Price is king! People buy insurance based on price. As a price leader in the industry, King Price offers super cheap insurance that comes with red carpet royal service too.
Gideon also explains that bringing King Prices service offering to a broker stable could not be easier. Commissions are fairly structured according to industry regulations and brokers will have a commitment that is as good as a royal wax seal- a legal contract in which the agreement is fully documented. Brokers will also enjoy all the benefits of a traditional broker support service that is enhanced by modern technology. Business is mostly done telephonically and King Price handles all the admin, whilst the broker will have no extra paperwork.
In a nutshell Whether a client buys insurance from us directly or through his or her broker of choice, the price will remain exactly the same, explains Galloway. To us it makes no difference whether we are paying for advertising or paying broker commission. Were on the peoples side and we just want everyone to enjoy the benefit of the best possible price. Besides, we are all for loyalty and sticking with people who have been good to you. So if a clients financial affairs have been handled by a trusted broker for many years, why should he or she deal with anyone else? For more information on how to join the king and his royal court as a broker, simply e-mail brokers(at)kingprice(dot)co(dot)za or get an online insurance quote now.