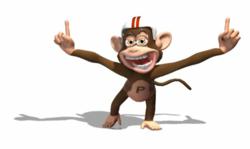 (PRWEB UK) 6 June 2013
Young drivers struggling to afford a car and insurance are being offered free help and advice from a new website.
Passed My Driving Test (http://www.passedmydrivingtest.com) has been set up to give young and first-time drivers guidance on safe driving, buying a car, negotiating the minefield of car insurance, and tips on how to improve their skills.
The website has also hired Parker, an intrepid monkey, who is on the look-out for the best car and cheap insurance deals on the market for young drivers.
Teenagers often pay several thousand pounds a year for their car insurance so theyre in desperate need of a helping hand.
Young drivers are also the most likely group to have an accident. One in five new drivers is involved in a crash in their first year of driving, and one in three drivers who die in road crashes is under the age of 25.
Shaun Gadalla, development director of Passed My Driving Test, is a former computer game developer responsible for legendary games such as Wacky Wheels.
He became a car sales executive in recent years and with children aged 18 and 22, began to see the problems facing young drivers.
Young drivers pass their driving tests and its like stepping off the edge of a cliff, he says. We need to help young drivers stay safe on the roads. If they drive safely, their insurance will be cheaper."
Having kids that age myself, I know how expensive insurance can be and the limited advice first-time drivers get. I want to give them some idea of how they should go out and buy a car, what to look for with insurance deals, and tips about how to drive after theyve passed their test.
Passed My Driving Test, a Manchester-based company, is also showcasing a number of deals with partner companies, including telematics insurance, which drastically reduces the costs for young and first-time drivers.
The new website is currently running a scheme offering