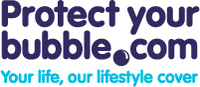 (PRWEB UK) 20 February 2013
iPhone5 users will find there are a multitude of new and great apps available. Protect Your Bubble, iPhone insurance agency, has a list of the best apps for the newest generation of iPhone. In no particular order:
Summly Combine a teenager with a knack for technology and the backing of a Hong Kong billionaire, and Summly is the result. Find news with an algorithm for stories that are interest to the user.
Evernote Note-taking was easy before iOS6 with Evernote, and now it is even easier with content share across Facebook. The 4-inch screen optimization means no bars to get in the way of to-do lists.
Instagram Retro-photo fans will love the optimization available with the iPhone5 and iOS6. The Retina display on the 4-inch screen fits like a dream with Apple Maps.
Minecraft Pocket Edition Virtual controls and Survival mode are much easier with the extra screen room afforded to the iPhone5. Immerse in a universe where building is free. Almost like legos, except these are virtual. (