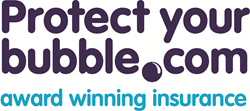 Atlanta, GA (PRWEB) April 08, 2014
Protect Your Bubble, a specialty protection brand, announces that Stacey Vogler has been named Managing Director of Protect Your Bubble USA. In her new role, Vogler will drive key company strategies and oversee the product portfolio.
In this position, Vogler is developing and implementing digital marketing plans, honing the brand message and working with the Protect Your Bubble team to identify emerging customer needs. Vogler and the entire Protect Your Bubble team are committed to continuously improving the customer experience as they deliver the markets best protection for todays consumers.
Stacey has the strategic acumen and tactical experience with marketing, product development, digital and customer relationship management that Protect Your Bubble needs to continue delivering exceptional service and grow market share, said Stephen Ebbett, Chief Digital Officer for Protect Your Bubbles parent company. We look forward to working with her as she builds productive, long-term relationships with partners and customers.
To find out more about Protect Your Bubbles protection plans designed around todays modern consumer, please visit ProtectYourBubble.com.
About Protect Your Bubble
Protect Your Bubble is a specialty protection brand, offering convenient and affordable coverage for appliances, electronics, mobile devices, travel, rental cars, renters insurance and identity theft protection all for today's modern consumer. Headquartered in Atlanta and owned by a Fortune 500 company, Protect Your Bubble is available online, via mobile app or phone, allowing consumers to understand, buy and, most importantly, protect the things that are important to them.Find Protect Your Bubble USA on Facebook or Twitter (@PYBUSA) or visit ProtectYourBubble.com for more information or to get a two-minute quote on protecting all the things and moments you can't live without.