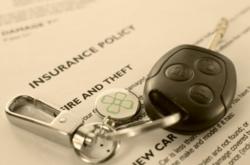 (PRWEB UK) 18 June 2013
Every month Tiger.co.uk publishes its car insurance price monitor, providing Britain's motorists with the most up to date snapshot of policy pricing trends, based on the analysis of thousands of car insurance quotes.
The data for June 2013 makes interesting reading, with rates for the month showing an increase of approximately 1.4% on those recorded in May 2013, but a drop of almost 3% compared to the policy prices of a year ago. When contrasted with the government's latest inflation estimate of 2.4% (the Consumer Price Index published for April 2013), this appears to offer some much welcome good news for UK drivers.
The longer term picture also shows relative stability in overall car insurance pricing, with the 12 months to June 2013 yielding premiums just about 0.8% higher than those of the preceding 12 month period. The recent pricing trend makes for even better reading, with the second quarter of 2013 showing a 3.1% drop in rates compared with the January to March quarter.
However the data masks the very different fortunes of younger drivers of opposite genders. Tiger Watch examines in detail a number of different age and gender profiles and younger female drivers are still feeling the effects of the EU Gender Directive that came into force in December 2012. The Directive, which bans the use of gender as an insurance rating factor, has caused UK insurers to re-price their policies and this has had a particularly harsh impact on young women. Tiger Watch estimates that policy rates for its 20-year old female driver profile have soared by around 23% over the last 12 months, with prices for 25 year old women increasing by over 8%.
Conversely, younger men have benefitted from the Directive, with policy pricing for 20 and 25-year olds dropping by 13% and 25% respectively compared to a year ago.
Commenting on the latest Tiger Watch data, Andrew Goulborn, Tiger.co.uk's Commercial Director, focused on this gender divide: "Whilst it's great to see car insurance prices dropping for many drivers, the EU Gender Directive is having a massive impact on pricing for younger drivers. Whilst young men are seeing rates drop, the extraordinary rate of inflation that younger female motorists are experiencing is a real cause for concern".
ABOUT TIGER.CO.UK
Tiger.co.uk is a trading name of Call Connection Ltd. Tiger.co.uk is a UK based, independent motor insurance comparison site, offering insurance quotes from over 150 motor insurance brands. Call Connection Ltd is authorised and regulated by the Financial Conduct Authority (FCA number 308374).