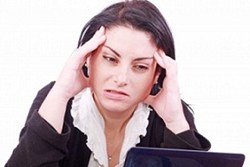 (PRWEB UK) 15 February 2013
Tiger Watch is the UKs most up to date car insurance price monitor, drawing data from thousands of car insurance quotes in order to provide a pricing snapshot for the UK market.
The February 2013 results reveal a significant jump in premiums, with prices up by some 4.4% compared to those recorded a year ago significantly ahead of the UKs general inflation rate and almost 6.5% more than prices seen just a month ago.
These top line numbers, however, are being driven almost entirely by increased policy pricing for young women motorists. Tiger Watch picked up year-on-year price increases of an astonishing 45% for its 20 year-old female driver profile, with 25 year olds faring little better having recorded a 16% increase. These massive shifts in pricing can only be the result of the implementation of the EU Gender Directive in December 2012, which outlawed the use of gender as a standalone insurance rating factor.
Other driver profiles appear to have benefitted from insurance providers revised pricing strategies following what was dubbed G Day, with the 35 year-old and 45 year-old female driver profiles seeing their car insurance quotes drop by around 16% and 26% respectively.
Looking at the results by gender, Tiger Watch shows a distinct difference in the fortunes of male and female motorists. Whilst women saw an average annual increase of over 14% (driven by the young driver increases), their male counterparts saw policy prices drop by almost 5%.
Commenting on the Tiger Watch results, Andrew Goulborn, Tiger.co.uks Commercial Director, said: These results clearly show the market mayhem that has been the result of the unfair EU Gender Directive. As insurers grapple with re-rating policies, young female drivers are the main losers, with massive inflationary increases threatening the affordability of staying on the road. In the short term we recommend all drivers receiving a renewal notice to compare car insurance prices to ensure that they are getting a good deal. Tiger.co.uk has a great reputation for helping to find affordable young drivers car insurance indeed the site features more telematics insurance providers than any other car insurance comparison site.
About Tiger.co.uk:
Tiger.co.uk is a trading name of Call Connection Ltd. Tiger.co.uk is a UK based, independent car insurance comparison site, offering insurance quotes from over 150 motor insurance brands. Call Connection Ltd is authorised and regulated by the Financial Services Authority (number 308374).